Electrically heated glass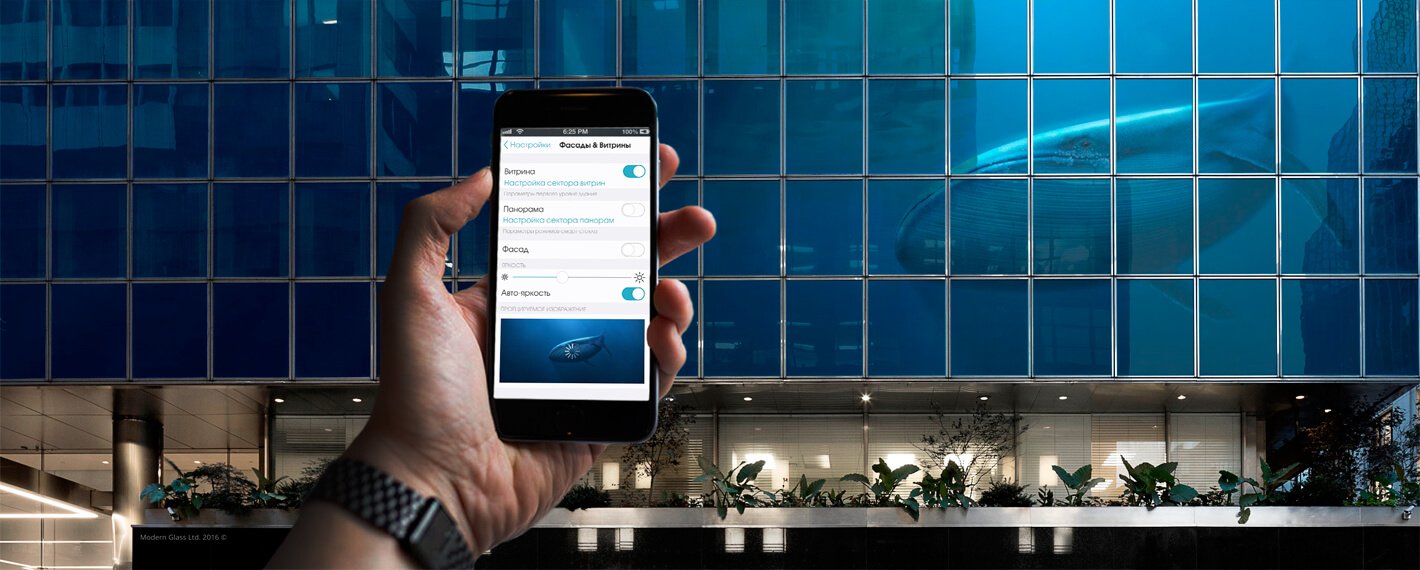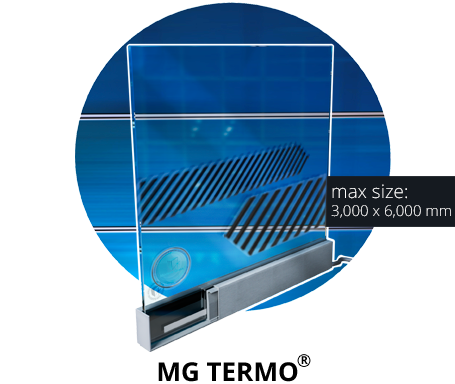 Electrically heated glass is laminated glass featuring a pane with a special-purpose current-conducting coating functioning as a heating element.
Modern Glass produces electrically heated glass products under MG Termo brand.

MG Termo solves the following issues:

snow removal from inclined and horizontal glass surfaces
fogging and condensate on glass in humid locations
heating of gazebos, winter gardens, roof lights, pools, residential houses and apartments
MG Termo applications

Facades
Roof lights
Canopies
Winter gardens and greenhouses
Residential houses and apartments
Windows and balconies
Pools
Passages
Transport

Eliminates snow loads, reduces the structure's metal consumption and its price
No need to install bulky under-window radiators as glass surface radiates heat eliminating 'cold window' effect

Use of electrically heated glass as the main source of heat eliminates the need to install expensive heating systems

At below-freezing temperatures the glass significantly reduces heat losses, reflects heat energy of heating devices and reduces heating expenses significantly

Special technology enables this glass to block external UV radiation protecting the interior from color fading
Modern Glass production capabilities

Max size:
3,000x6,000 mm

Thickness:
up to 100 mm

Max weight:
2,500 kg
Electrically heated IGU may include EMR shielding glass.

Obligatory condition:
all glass must be heat-treated
Operation modes of MG Termo control system
Manual
Automatic
Semi-automatic
Smart Home compatibility
Touchpad (remote control) installation and smartphone control options available
MG Termo additional features
All qualities of tempered laminated glass
Use of painted glass, colored films, tinted glass
Use of glass with various coating types (sun control, energy saving, multifunctional)
Use as an IGU component

MATERIALS FOR MG TERMO PRODUCTION
Glass
colorless
tinted
sun control
low emissivity
multifunctional
fireproof
painted
Film

PVB
EVA
SentryGlas
SoundControl