TEMPERED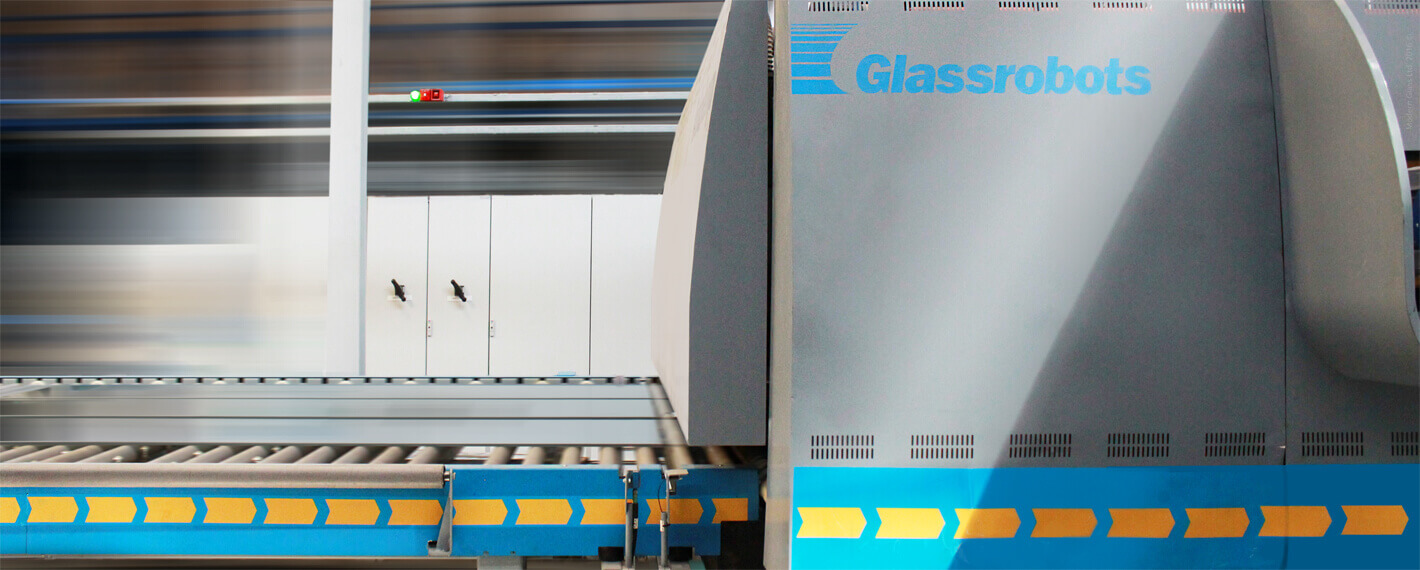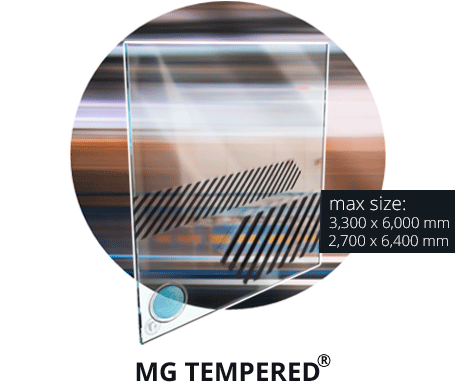 Tempered glass has been subjected to a special heat treatment which results in its improved thermal and mechanical strength, as well as a safe form of destruction.
Heat-strengthened
glass has passed a special heat treatment resulting in its thermal and mechanical strength being higher than that of ordinary glass but lower than that of tempered glass.
Modern Glass company produces tempered glass under the MG Tempered brand name and heat-strengthened glass under the MG Heat Strengthened brand name.
Applications


1. Facade glazing: windows, balconies, loggias, winter gardens, greenhouses, shop-windows, entrance groups, roofs, canopies
2. Interior translucent constructions: partitions, handrails, staircases, steps, doors, shower cabins
3. Furniture
4. Transport
MG Tempered advantages

Impact strength is 5-6 times and flexural strength is 2-3 times as high as those of rough glass

No thermal shock within temperature range from -150 °C to +300 °C

If destroyed, it breaks into safe pieces — small 1-10 mm chips with blunt edges

Highest light transmission rate out of safe glazing options

High vibration strength
MG Heat Strengthened advantages

Impact strength is 3-4 times and flexural strength is 1.5-2 times as high as those of rough glass

No thermal shock within 100 °C temperature change range

Lower anisotropy

Heat Soak Test isn't required as such glass isn't subject to spontaneous destruction

Unlike tempered glass, if destructed, heat-strengthened glass cracks so that large pieces stay in the frame instead of breaking into isolated splinters. Thus, broken glass does not fall out of the unit
Modern Glass production capabilities

Max size:
3,300х6,000 mm
2,700х6,400 mm

Thickness:
4-19 mm (tempered),
4-12 mm (heat-strengthened)
MG Tempered glass production specification

Glass tempering with up to 0.01 E emissivity.
Production rate of up to 80 tons per day.

Modern Glass experts have developed a procedures library for the production of tempered glass of various types and various functions. Control is done by an industrial computer that enables saving and repeating the modes of glass tempering for all previous orders, which ensures sustainable high quality.
Full-convection tempering furnace RoboTemp tempers low-emission and multifunctional glass with high performance and minimal optical distortion (roller wave and edge bend for 6+ mm glass is below 0.1 mm). The furnace features an Osprey automatic control scanner, which traces local flatness deviations, evaluates, visualizes and stores data in the live mode. Measurement of defects such as edge bend and roller wave is performed not only in millimeters but in MDIs as well. This allows you to evaluate defects in terms of how the human eye sees them. With the help of the scanner, you can set parameters for several quality grades and automatically sort products into QC passed and rejected. Upon customer's request we provide measurement reports.

Tempered or heat-strengthened glass is used to manufacture such products as
electrically heated glass
.
Heat Soak Test is an accelerated glass aging test. It's carried out to identify nickel sulphate inclusions which are the reason of spontaneous glass destruction on site.
Industrial MG Tempered and MG Heat Strengthened glass
• transparent
• tinted
• with a decorative coating
• sun protective
• low-emission
• multifunctional
• painted
Suppliers